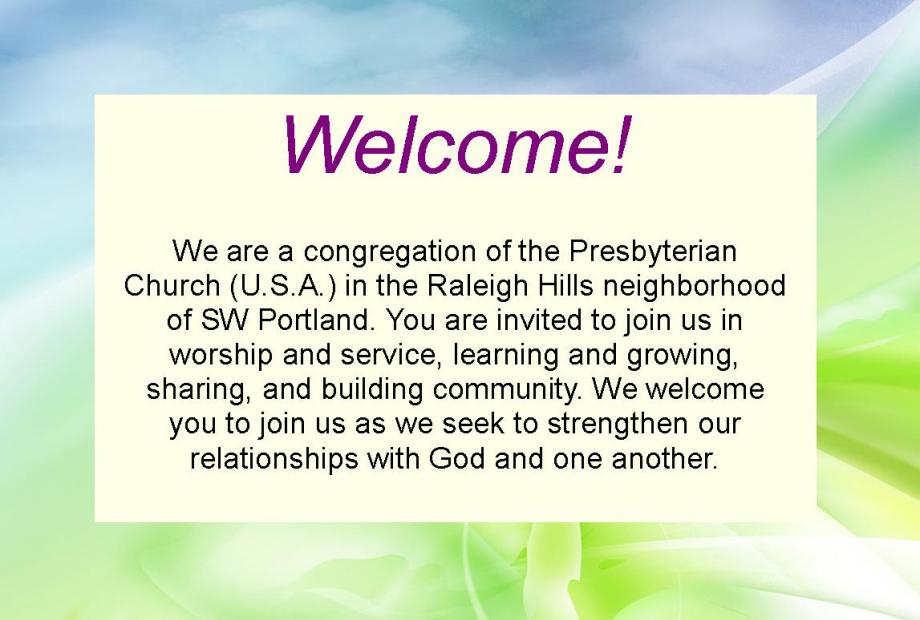 Upcoming Events
Vital Congregations Lenten Series, February 26 at 6:00 p.m.
Ash Wednesday, February 26, Burning of the Ashes at 6:30 p.m., Taizé Service at 7:00 p.m.
Congregational Meeting, March 1, directly after 10:00 a.m. worship
Valley Community

Youth Choirs

Valley Community Youth Choirs offers a leveled choir program designed to meet the needs of children from Preschool through 12th grade. Click here for more information and to register.
Preschool Director Position
Valley Christian Preschool is searching for a Preschool Director. VCP is a play-based program inspired by the Reggio Emilia early learning model. The core purpose of the preschool is to embrace childhood with families and God. The program teaches God's love, the importance of Jesus in children's lives and prepares them to enter the next year of preschool or kindergarten. Click here for the Preschool Director position description.
Online Giving Available
We have partnered with the Presbyterian Foundation to create simple ways to give back to the church through online tithes and offerings: